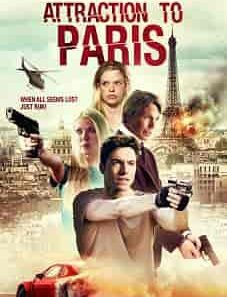 Title: Attraction to Paris 2021
Ratings: 6.5/10
Runtime: 1h 52min
Genres: Action, Crime, Thriller
Director: Jesús del Cerro
Writer: Irmgard Pagan, Jesús del Cerro
Actor: Christopher Atkins, Tara Reid, Dina De Laurentiis
Language: English
Description:
Watch Attraction to Paris 2021 in HD format with
Afdah movie
. This is about a girl named Heather (Dina De Laurentiis). After the death of her father, she went on a European trip. And she thinks this trip will make some changes in her life and might be she get some idea about the next phase of life. After reaching Paris she met three young Parisian trust fund babies named Pierre, Olivier, and Astrid. They start to enjoy the wildlife of nightlife in clubs of Paris. They enjoy the late-night parties, underground nightclubs seen make Heather with the charms and thirst for life. But one day after the party they went to Olivier's apartment on the outskirts of Paris. Where they stumble upon a foot murder in progress. And putting her life in danger as the main witness of that murder. Stream full movie in 1080p.