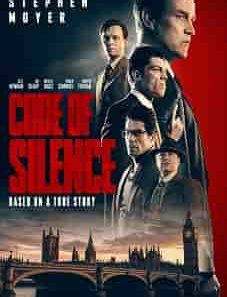 Title: Code of Silence 2021
Ratings: 5.3/10
Runtime: 1h 37m
Genres: Crime
Director: Ben Mole
Writer: Luke Bailey
Actor: Stephen Moyer, Alec Newman, Andrew Tiernan
Language: English
Description:
Code of Silence 2021 movie is directed by Ben Mole. The story takes place in the 1960s in London where extortion, robbery, and murder are happening at the highest level on record. All know that gang leaders are responsible but know to raise a voice against them. Nipper Read who is a detective there is hired to tackle the impossible mission of bringing the city back to the rule of law. In this way, he faces corrupt cops and politicians. Nipper is in that condition that pushes the rules, his moral boundaries, and his own sense of who he is, to the breaking point. Get HD Streaming of
Afdah movies onine
at zero cost.
---