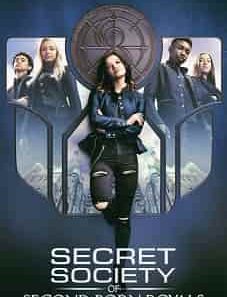 Title: Secret Society of Second Born Royals 2020
Release Date: 28 August 2020
IMDB Rating: 5.6/10
Runtime: 1h 34min
Genres: Action, Adventure, Comedy
Director: Anna Mastro
Writers: Alex Litvak, Andrew Green
Actor: Peyton Elizabeth Lee, Niles Fitch, Isabella Blake-Thomas
Language: English
Description:
Secret Society of Second Born Royals 2020 is a recently released movie streaming here. the movie tells the story of Sam, a young girl who is the daughter of the queen of the kingdom of Illyria, but second in line after her older sister. This age problem makes her intolerant from an early age and begins to lose interest in royalty. Instead of preferring royal life, she prefers a more modest and classic teenager life full of energy and often rebellious ideas. Sam constantly wonders what it means to be a princess if she doesn't live the life she wants, but unlike her older sister Eleanor who already has her destiny. 
afdah movies 2020
are streaming all the new movies in HD now.
---