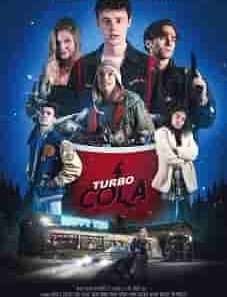 Title: Turbo Cola 2022
Ratings: 6.0/10
Runtime: 1h 34m
Genres: Comedy, Crime, Drama
Director: Luke Covert
Writer: Samantha Oty, Luke Covert, Matthew Kiskis
Actor: Nicholas Stoesser, Jared Spears, Jordyn Denning
Language: English
Description:
Turbo Cola 2022 movie is an independent coming-of-age comedy drama about escaping the limits of a small town. Based on Samantha Oty's play "New Year's Eve at the Stop-N-Go," the listless protagonists confront high school graduation with varying expectations. As the plan fails to proceed as planned, their aspirations and ambitions collide with reality. Turbo Cola suffers a couple lulls before regaining its footing for an intriguing finish. The film's ending is straightforward, reflecting life's uncomfortable facts. Without any doubt,
Afdah2
is one of the top alternatives of streaming platforms in the world.
---
Review of the movie Turbo Cola 2022.
Turbo Cola is an intriguing and enjoyable flashback to December 31, 1999, that is hilarious, interesting, thrilling, nostalgic, gritty, and a superb portrayal of culture at the turn of the century. After covid, franchises, and sequels, we wanted something new, and filmmaker Luke Covert delivered on a silver platter.