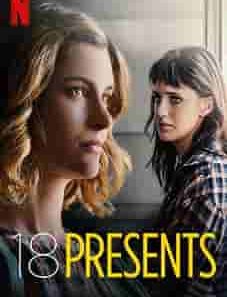 Title: 18 Presents 2020
Release Date: 8 May 2020
IMDB Rating: 6.7/10
Runtime: 1h 55min
Genres: Drama
Director: Francesco Amato
Writer: Francesco Amato, Massimo Gaudioso
Actor: Vittoria Puccini, Benedetta Porcaroli, Edoardo Leo
Language: English
Description:
Elisa (Vittoria Puccini) discovers she is pregnant and have terminal cancer. She knows that after childbirth she will be able to do little more for her future daughter (Benedetta Porcaroli). Thinking about how the girl she will not see grow will be, she proposes a list of gifts for each of her first birthdays. '18 presents' takes a twist towards the fantasy genre when, after an accident, the character of Porcaroli goes to share his last weeks of gestation with his mother.