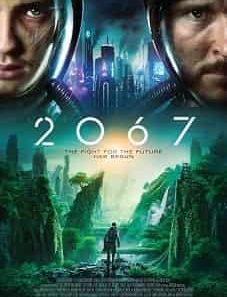 Title: 2067 2020
Release Date: 1 September 2020
IMDB Rating: 4.7/10
Runtime: 1h 23min
Genres: Sci-Fi
Director: Seth Larney
Writer: Seth Larney, Dave Paterson
Actor: Kodi Smit-McPhee, Ryan Kwanten, Sana'a Shaik
Language: English
Description:
2067 2020 is a Sci-Fi Hollywood movie published on the site. In the year 2067, people have completely ruined the ecology and are now suffocating. Animals and plants have disappeared, the planet is shrouded in dense layers of smog. Because of the artificial oxygen, some refractory disease is developing. A simple technician (Ethan White), is ready to do anything to help a sick wife. Suddenly, the corporation where his father, a physicist, once worked, receives a message from the future: "Send Ethan White." The guy becomes the last hope of humanity. To watch more Adventure and Sci-Fi movies visit
afdah
website.