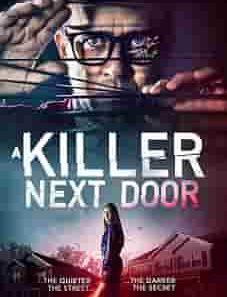 Title: A Killer Next Door 2020
Release Date: 21 July 2020
IMDB Rating: 3.1/10
Runtime: 1h 30min
Genres: Thriller
Director: Andrew Jones
Writer: Andrew Jones
Actor: Derek Nelson, Nigel Barber, Jason Gregg
Language: English
Description:
John List killed his wife, mother and three children in his own home in New Jersey and then went missing. 18 years later in a small town in Virginia a teenage girl Stephanie is locked up at home with a broken leg. To pass the time she spies on neighbors. Such a pastime seems funny until she begins to suspect that one of her neighbors is the forgotten killer John List. Stephanie fails to convince the family of this so she enlists the help of her boyfriend and best friend to bring Liszt to clean water.