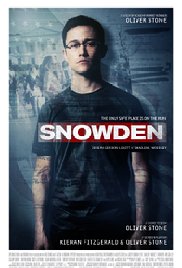 Director: Oliver Stone
Writers: Kieran Fitzgerald (screenplay), Oliver Stone (screenplay)
Stars: Joseph Gordon-Levitt, Shailene Woodley, Melissa Leo
Based on the book "The Snowden files. The inside story of the world's most wanted man" written by Luke Harding, and in a book by Anatoly Kucherena, Russian lawyer Edward Snowden. Narrates the events that followed the publication by the Guardian of the classified documents produced by Edward Snowden on the global monitoring program secret NSA in 2013.
Watch From Server 1
Watch From Server 1