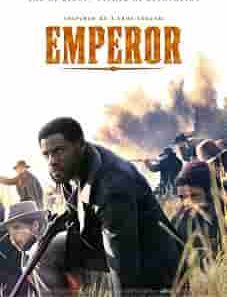 Title: Emperor 2020
Release Date: 18 August 2020
IMDB Rating: 4.4/10
Runtime: 1h 39min
Genres: Action, Drama
Director: Mark Amin
Writer: Mark Amin, Pat Charles
Actor: Keean Johnson, James Cromwell, Kat Graham
Language: English
Description:
For a long time, Shields Green was the most ordinary slave who experienced a huge amount of torment and survived many trials. His owners were never distinguished by kindness, so he was regularly forced to undergo monstrous and undeserved punishments. All this very much angered the man, and one fine day the main character decided to escape. The young man then went north with other escaped people. Thus his crazy adventures began, which will be full of suffering a thirst for justice. He wanted to defend his rights and beliefs. Soon he met on his way two bright personalities who were convinced that slavery should be quickly eradicated from the history of America.