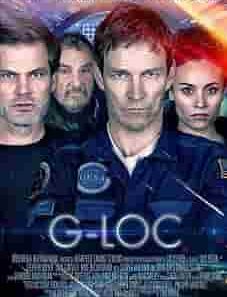 Title: G-Loc 2020
Release Date: 11 August 2020
IMDB Rating: 4.2/10
Runtime: 1h 32min
Genres: Sci-Fi
Director: Tom Paton
Writer: Tom Paton
Actor: Stephen Moyer, Tala Gouveia, Casper Van Dien
Language: English
Description:
Events unfold soon, when humanity is on the verge of its existence, since a new Ice Age is approaching, and it is problematic for all living beings, including humans, to survive in such climatic conditions And then comes the salutary news that in near-earth orbit opened a mysterious portal leading to a parallel solar system. And there is a planet called Reya, which in its characteristics is very similar to the Earth and is suitable for human life. Naturally, earthlings quickly prepares to move, and they succeed well. The first groups of settlers to successfully colonize the new planet. In addition, the temporary difference and the favorable conditions of the new home, rich in minerals and magnificent natural conditions, are contributing to an amazing technological breakthrough. However, having perfectly settled in a new place, the pioneers of colonization are not at all eager to share their place under the Sun with the rest, so they block access to Reya to other earthlings who are doomed to inevitable slow death.