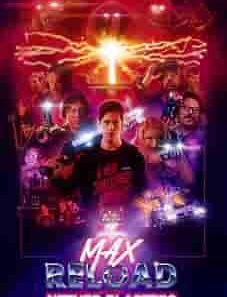 Title: Max Reload And The Nether Blasters 2020
Release Date: 7 August 2020
IMDB Rating: 4.0/10
Runtime: 1h 40min
Genres: Adventure, Comedy, Sci-Fi
Director: Scott Conditt, Jeremy Tremp
Writer: Scott Conditt, Jeremy Tremp
Actor: Hassie Harrison, Kevin Smith, Wil Wheaton
Language: English
Description:
After unintentionally unleashing the forces of evil from the cursed game Colecovision, a salesman from a video game store in a small town must quickly complete the journey from zero to hero. Max Jenkins' game fantasies collide with reality when the legendary "lost" version of the Nether Game series appears on the counter of his Fallout Games store. Max does not understand that the game has a "curse of ages". While playing, this curse gets into a small town and turns all the inhabitants into unthinking NPCs. Together with a mysterious masked man and two best friends Liz and Reggie, Max must figure out how to defeat Nether in his own game before humanity will experience the global Game Over.