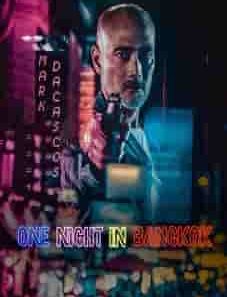 Title: One Night in Bangkok 2020
Release Date: 25 August 2020
IMDB Rating: 4.5/10
Runtime: 1h 45min
Genres: Action, Thriller
Director: Wych Kaosayananda
Writer: Wych Kaosayananda
Actor: Mark Dacascos, Vanida Golten, Prinya Intachai
Language: English
Description:
Kai Kahale comes to Bangkok to solve urgent matters. He wants to sort things out as quickly as possible and leave the city unpleasant to him. But it will be difficult to carry out a complex business alone, so he turns to a pretty girl with a lucrative offer. She works as a taxi driver and direly needs money. Kai invites her to become his personal driver for the whole night. She is required to remain silent and cool. The thing is that the hero is going to punish the bandits who ruined the life of his daughter's family. In exchange for the service, he offers the girl a large sum of money.