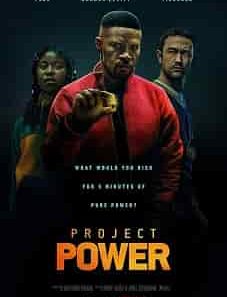 Title: Project Power 2020
Release Date: 14 August 2020
IMDB Rating: 6.1/10
Runtime: 1h 51min
Genres: Action, Crime, Sci-Fi
Director: Henry Joost, Ariel Schulman
Writer: Mattson Tomlin
Actor: Jamie Foxx, Joseph Gordon-Levitt, Dominique Fishback
Language: English
Description:
What if superpowers were literally a drug? A para-military group invents a pill that when ingested grants a random superpower to whoever takes it for 5 minutes. Collateral damage to this revolutionary product, a former soldier named Art will lead a trio composed besides a former cop and a drug dealer to discover the origin of this drug and prevent it from harming. The premise is interesting, and the promise of high volume action is enticing.