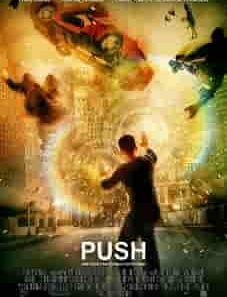 Title: Push 2009
Release Date: 6 February 2009
IMDB Rating: 6.1/10
Runtime: 1h 51min
Genres: Action, Sci-Fi, Thriller
Director: Paul McGuigan
Writer: David Bourla
Actor: Camilla Belle, Dakota Fanning, Chris Evans
Language: English
Description:
In this movie, we learn about people with phenomenal abilities: telekinesis, mind reading, foresight of the future. However, a powerful government organization wants to control them to create the best army in the world. Now they will have to join forces to fight back and defend their freedom.