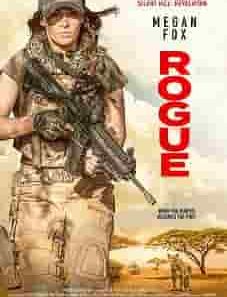 Title: Rogue 2020
Release Date: 28 August 2020
IMDB Rating: /10
Runtime: 1h 45min
Genres: Action
Director: M.J. Bassett
Writer: Isabel Bassett, M.J. Bassett
Actor: Megan Fox, Jessica Sutton, Philip Winchester
Language: English
Description:
A special detachment of the US armed forces is tasked with traveling into the thick of the flaring conflict in Africa to complete a difficult and dangerous mission. The mercenary Samantha O'Hara leads a squad of soldiers and can carry out complex special operations. She must free the hostages from captivity who are hiding in a small village in Africa. However, the mercenaries are perilous because the military will have to confront not only armed attackers but also the wild. And not everyone will survive in the struggle.