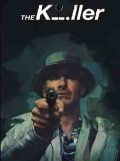 Title: The Killer 2023
Ratings: 7.2/10
Runtime: 1h 58m
Genres: Action, Adventure, Crime
Director: David Fincher
Writer: Andrew Kevin Walker, Alexis Nolent, Luc Jacamon
Actor: Michael Fassbender, Tilda Swinton, Charles Parnell
Language: English
Description:
In the first scene of The Killer, our eponymous killer is seen getting ready to shoot someone in the head. The murderer stays put, waiting and waiting. One of many voice-over monologues features Killer emphasising how the hardest thing about being a hired killer is how exhausting it is to just sit around and do nothing. The killer is unable to pass the time by reading movie reviews on his phone, watching movies on his phone, or messaging other local killers to exchange anecdotes about their shared passion for murder. He is also unable to browse Pinterest and organise all of these delicious recipes in anticipation of the holidays.
Afdah
is a website that offers the best movies and TV shows on demand.