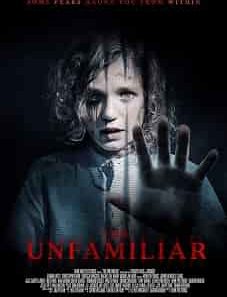 Title: The Unfamiliar 2020
Release Date: 21 August 2020
IMDB Rating: 3.4/10
Runtime: 1h 29min
Genres: Horror, Thriller
Director: Henk Pretorius
Writer: Henk Pretorius, Jennifer Nicole Stang
Actor: Jemima West, Christopher Dane, Rebecca Hanssen
Language: English
Description:
This movie is directed and written by Henk Pretorius, along with Jennifer Nicole Stang. The story revolves around a young woman who worked as a doctor in the British Army, returns home. After returning she notices unfamiliar behavior of her family, but she ignored it thinking she has PTSD from the war. But she realizes that all her problems are associated with supernatural manifestations.