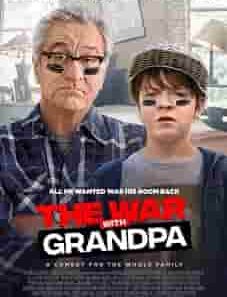 Title: The War with Grandpa 2020
Release Date: 9 October 2020
IMDB Rating: 5.0/10
Runtime: 1h 34min
Genres: Comedy, Drama, Family
Director: Tim Hill
Writer: Tom J. Astle, Matt Ember
Actor: Robert De Niro, Uma Thurman, Rob Riggle
Language: English
Description:
Peter is a sixth grader who loves games, hanging out with friends and his beloved Air Jordan pair. But when his newly widowed grandfather Ed moves in with Peter's family, the boy is forced to give up his most valuable property, his bedroom. Not wanting to allow such an injustice, Peter comes up with a series of increasingly difficult rallies to expel the intruder, but Grandpa Ed saw through his insidious plan and will not leave without a fight.