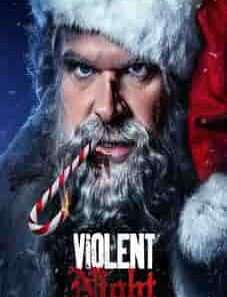 Title: Violent Night 2022
Ratings: 7.1/10
Runtime: 1h 52m
Genres: Action, Comedy, Crime
Director: Tommy Wirkola
Writer: Pat Casey, Josh Miller
Actor: David Harbour, John Leguizamo, Alex Hassell
Language: English
Description:
What if Santa Claus actually existed but wasn't everything he seemed to be? Tired of the consumerist society. Disenchanted by the fact that no one believes in him anymore and where we currently reside. Santa has decided to call it a night — and is drinking way too much to be in command of a sleigh. We first encounter him in a bar in Bristol, England, where his tab is paid up by a local in a Santa outfit. The bartender rushes out after him because he is worried about the genuine Santa's blood alcohol level. However, over the Atlantic, in Greenwich, Connecticut, a small girl called Trudy still believes in him, and her Christmas desire is to see her divorced parents reconciled. Stream here famous
Afdah movies online
and television series without any ads.
---
Review of the movie Violent Night 2022.
A horror/comedy where Santa Claus is the hero is such a nice twist! David Harbor is totally excellent for this character has the best voice and tremendous delight to see in anything he's in! This and Bad Santa are two of the best holiday movies in my opinion.