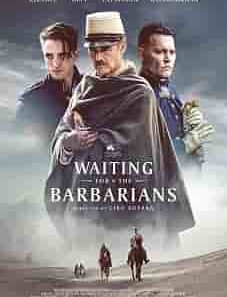 Title: Waiting for the Barbarians 2020
Release Date: 7 August 2020
IMDB Rating: 5.9/10
Runtime: 1h 52min
Genres: Drama
Director: Ciro Guerra
Writer: J.M. Coetzee
Actor: Mark Rylance, Johnny Depp, Robert Pattinson
Language: English
Description:
"Waiting for the Barbarians" is a story about a city lying on the edge of a great state threatened by nomads. So officials are regrouped and a parallel investigation into the opponents' plans begins. The longer it lasts, the more it is unknown who the enemy is.