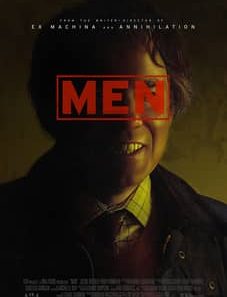 Title: Men 2022
Ratings: 6.3/10
Runtime: 1h 40m
Genres: Drama, Horror, Sci-Fi
Director: Alex Garland
Writer: Alex Garland
Actor: Jessie Buckley, Rory Kinnear, Paapa Essiedu
Language: English
Description:
Men 2022 is written and directed by Alex Garland. The plot revolves around Buckley, who visits a rural house in a tiny English town owned by an affable but uncomfortable guy. However, strange things are happening in the neighbourhood, as she sees a strangely unfriendly man in the lush woods who looks to be watching her carefully, and has brief discussions with other residents that hold similar foreboding undercurrents of danger. Thematic weight, immersive moodiness, and opulent visuals carry over from Garland's last two directorial attempts, as does a similar unwillingness to tie up all the strands of his avant-garde sermons in a tidy bow. You can enjoy 10000's movies from
Afdah movies
collection on the website.
---
Review of the movie Men 2022.
This film is odd in all the good ways. It's eerie, visceral, melancholy, and enthralling. Furthermore, the film is frightening, otherworldly, and aesthetically magnificent. The coloring, ideas, and symbolism were completely conveyed throughout the picture, making it captivating.