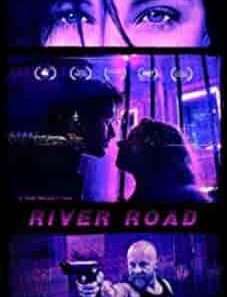 Title: River Road 2022
Ratings: 5.8/10
Runtime: 1h 28m
Genres: Drama, Thriller
Director: Rob Willey
Writer: Rob Willey
Actor: Cody Kearsley, Lexi Redman, Steven Roberts
Language: English
Description:
River Road 2022 story centres on a rock singer and a free-spirited lady whose passionate romance sinks into a world of drug addiction and criminality. Travis is played by Kearsley, Zoe is played by Lexy Redman, and Fresno is played by Steven Roberts. Rob Willey's film, was written and directed by him and produced by Tall Grass Films in British Columbia. He was nominated for seven 2021 Leo Awards in Canada, including Best Picture, and won Best Supporting Role and Best Musical Soundtrack. You can browse the website of
Afdah movie
on iphone or android devices.
---
Review of the movie River Road 2022.
River Road is an indie thriller film about the dangers of heroin addiction. While it may not necessarily add to the conversation about drug addiction, the film manages to find a pulse thanks to its mix of ill-fated romance and rising turpitude at the hands of interesting individuals.