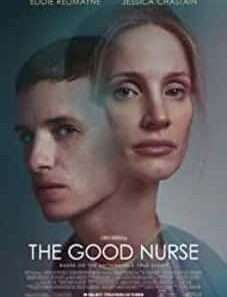 Title: The Good Nurse 2022
Ratings: 6.9/10
Runtime: 2h 1m
Genres: Biography, Crime, Drama
Director: Tobias Lindholm
Writer: Charles Graeber, Krysty Wilson-Cairns
Actor: Eddie Redmayne, Jessica Chastain, Denise Pillott
Language: English
Description:
The star of this true crime biography is Nurse Amy. Despite having a life-threatening health condition and a demanding family life, she is a single mother who devotes herself entirely to her profession. Her heart condition causes her physical suffering, which we witness firsthand. However, because she has two young daughters at home and lacks proper health insurance to pay for treatment, she is unable to take time off or disclose her condition. To watch, let alone consider, that such a dedicated agent of care and benevolence is being let down by the very system she works so hard to uphold causes a tightness in the chest. With the help of the
Afdah
, you can get access to top IMDb-rated movies of Hollywood for free.
---
Review of the movie The Good Nurse 2022.
The Good Nurse is Lindholm's outstanding English-language film debut and continues the calibre acting by Chastain and Redmayne. The two main actors do a fantastic job in their parts, and Redmayne deserves special recognition for his portrayal of a serial killer. This movie is something that everyone should see, not just fans of true crime.