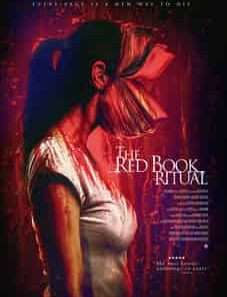 Title: The Red Book Ritual 2022
Ratings: 3.7/10
Runtime: 1h 24m
Genres: Horror
Director: Chris Beyrooty, Dean Law, Ariel Luque
Writer: Ariel Luque, Daniel J. Phillips
Actor: Valeria San Martin, Agustin Olcese, Marlene Pedersen Chauviere
Language: English
Description:
The Red Book Ritual 2022 movie is based on a paranormal play from Mexico where the participants are said to be able to communicate with ghosts. It is related to an ouija board. You'll need an old book with a red cover and no pictures on it to play this game. Only red lights should be lit in the space, with the lights turned off. The ceremony is initiated by asking Red Book, "Can I join your game?" Your questions will all be answered in the book. Browse all collections based on popularity via
Afdah 2022
free movies collection.
---
Review of the movie The Red Book Ritual 2022.
One of the oddest horror films of the year is The Red Book Ritual. The idea seems straightforward enough. Three buddies engage in a game that combines the use of an ouija board with telling spooky tales over a campfire. The movie does a fantastic job of creating tension, and there are points when it's actually frightful.