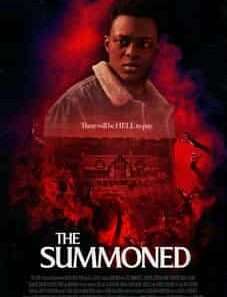 Title: The Summoned 2022
Ratings: 6.0/10
Runtime: 1h 26m
Genres: Horror, Thriller
Director: Mark Meir
Writer: Yuri Baranovsky
Actor: J. Quinton Johnson, Emma Fitzpatrick, Angela Gulner
Language: English
Description:
The Summoned is a 2022 American horror film about two high-profile married. They are forced to confront the cost of their prosperity after being invited to some kind of self-help retreat where their forefathers sold their souls years before. It follows Elijah and his rock star girlfriend Lyn. They are forced to make the ultimate decision after being invited, along with another couple, to an elite self-help retreat operated by the intriguing Dr. Frost. As Elijah struggles with the emotionally aloof Lyn and is tempted by a sensuous fellow guest. He learns that he has been sent to settle a magical debt that has been passed down through generations. it is very simple for the audience to watch anything from the database of the
Afdah movie
website.
---
Review of the movie The Summoned 2022.
Even non-horror enthusiasts will be able to appreciate the character dynamics and visuals without having too many nightmares. The performance is excellent, with some of the funniest humor sprinkled throughout. The characters are a lot of fun, and the movie is a lot of fun to see with a group.