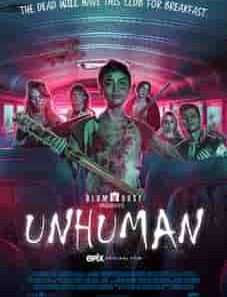 Title: Unhuman 2022
Ratings: 4.1/10
Runtime: 1h 31m
Genres: Comedy, Horror, Thriller
Director: Marcus Dunstan
Writer: Marcus Dunstan, Patrick Melton
Actor: Brianne Tju, Benjamin Wadsworth, Uriah Shelton
Language: English
Description:
Unhuman 2022 movie is directed and co-written by Marcus Dunstan. The film tells the story of a group of misfit teens who find themselves in a dreadful predicament when a gang of savages tries to kill them while on a field trip. The adolescents must figure out how to work together or die at each other's hands. Brianne Tju, who portrays the final girl brilliantly, is the film's greatest aspect, and she is missed whenever she is not on screen. The actress exudes an incredible aura, and her presence is simply overwhelming. From new to old classics, you can watch everything with
Afdah movies online
website.
---
Review of the movie Unhuman 2022.
This film has filmmaking and editing that are often reserved for music videos. It employs several unusual and rapid cuts, as well as needless usage of slow motion. Unlike in a five-minute music video, when similar production tactics may be effective, it becomes monotonous in a full-length feature film.